So today my friend Sabrina and I set off to town to do some shopping!!! Stopping off to get some supplies and then west mall for some Carnival shopping.
So in
my last post
I told you guys about the Spray and the footless tights from Micles!!! Got me a pair today and will be heading back for two more monday!!!lol.
As saucy said in her post today
it comes in all the regular colours an up to XXXL!!!! What more yuh want?!!!
I also went into mac to get my consultation and finally I know my shade so I can order online!!!
I saw the mac store had the following, I didn't price it though
Prep and Prime sPF50
Oil Control Moisturizer.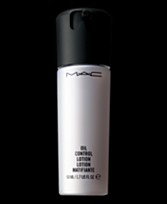 The one thing i didn't see that I would've like was mac mattifier!
Also saw these hot adidas sneakers in Francis Fashion, come in gold an silver. A little on the expensive side but Fellas could get them! $795
Now onto Sabrina and the Monday wear bras!
SO she does regular and triangle bras. I have pictures of some samples of bras she has done, she will be doing some actual Carnival bras so i'll keep you posted. Sabrina also designs dresses, you can check out her designs
here
.
PS You guys need to checkout this
blog
!